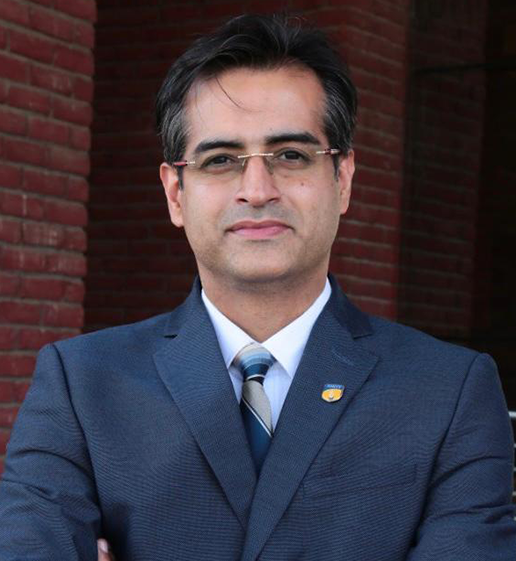 Dr. Sumit Narula
Deputy Dean Research (Publications and Citations)
Amity University Madhya Pradesh, Gwalior, India
Short Profile:
Dr Sumit Narula is a Ph.D. in Electronic Media and Conflict Resolution from Panjab University, Chandigarh. He is presently working as Deputy Dean Research (Publications and Citations) at Amity University Madhya Pradesh, Gwalior. He is also the Director/Head of Institution in Amity School of Communication. He has got two masters and two Postgraduate diplomas to his credit. He has published two books in Mass Communication/Journalism and edited seven books. One of his books Environmental Awareness and Role of social media with IGI Publications USA has recently been indexed by Clarivate book Citation Analysis (Web of Science).
He has also published several national and international research papers in reputed journals. He has also been to London, Dubai, Slovenia, Nepal, Singapore and Amsterdam for his research work and paper presentations. The core areas for his research are New Media/Convergence Media, Media Research, Fake News Detection, Peace Building, and Conflict Resolution etc. He is also the Editor in Chief of the bi-annual SCOPUS indexed and UGC CARE Listed Journal named Journal of Content Community and Communication (only communication journal in India by any university in India).
He is also the Chairman of the recently established Centre of Excellence for Detection of Fake News and Disinformation at AUMP. He is well-versed with software like SPSS, Smart PLS, NVIVO 12, Citavi 6, and Mendeley. He has taken 100 plus workshops on the topic 'How to catch Fake/Predatory/Cloned journals in Academics' and has developed a course with Taylor's University, Malaysia on it and awarded the Innovation Research Award by them.  He has also been covered by various newspapers and AAJTAK channel. He is also covered by YouTube Channel Integrity Matters by Turnitin. He has also spoken about Academic integrity at various platforms.